March 27th, Billboard announced that the viral country-trap hit 'Old Town Road' would be removed from it's Hot Country Songs chart. Citing the reason as not embracing enough elements of today's country music, fans of Lil Nas X were quick to remind Billboard of their hypocrisy.
"Upon further review, it was determined that 'Old Town Road' by Lil Nas X does not currently merit inclusion on Billboard's country charts. When determining genres, a few factors are examined, but first and foremost is musical composition. While 'Old Town Road' incorporates references to country and cowboy imagery, it does not embrace enough elements of today's country music to chart in its current version."
Tried to Steal Our Bit…
Hailing from Atlanta, Georgia, Lil Nas X rose to stardom from creating the ambitious crossover track 'Old Town Road.' Released December 2nd, 2018, the song reached 32 on the Billboard Hot 100, 19 on their Hot Country Songs list, and 13 on the Hot R&B/Hip-Hop Songs chart. However, Billboard recently had a distressing change of heart. This has resulted in the removal of Lil Nas X's independent hit being stricken from their Country charts, wholly stifling the rapper-singer's progress in the genre, which I will remind you is Black.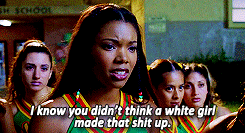 When Black artists who are limited to "urban" categories attempt to make the crossover to country, the first things to be attacked are the lyrical content and composition of the song. Comparisons like these are always comical because when reduced to just what the song is about, popular country hits are no different than trap.
Country is lyrically identical to Pop and Rap
Lovesick Blues, popularized by Hank Williams, is literally about a woman who was throwing it back to everyone but the singer. But if you let country purists tell it trap is vulgar. Country girl, Shake it for me is lyrically identical to Back Dat Ass Up, but you'll hear it in every honky-tonk south of the Mason-Dixon line. As several of Lil Nas X's fans have pointed out, nothing could be more country than a man singing about his love of the open road and a horse.
Highlighting the hypocrisy of their action, the history of Billboard's decisions regarding Country crossover tracks reveals qwhite the bias. In recent years, the popularity of Country Pop has blurred the lines of the Country genre. As new and old artists continuously borrow elements from Hip-Hop, nee Black culture entirely, to give their tired tracks a boost, many are wondering why their decision to remove non-traditional songs began with 'Old Town Road' and not with "Cruise".
Country Purism is Exclusionary
The Florida Georgia Line hit with Nelly sat at the top of the Billboard Hot Country Songs chart for 24 weeks from 2012-13. Despite it's critical reception and description as "the death of modern country music", it remained on Country charts without an asterisk, without a qualifier, and is, in my opinion, a current standard for the genre. Surpassing George Strait with the most cumulative weeks at number one, it is clear that the marriage of Country with Rap, Hip-Hop, or Pop is the blueprint for song production at this point. Right now, the country duo is sitting at the number 3 spot on a song with Bebe Rexha. Despite it's composition as a song that is clearly pop, 'Meant To Be' has been on the Hot Country Songs chart for 69 weeks.
Looking beyond male country artists who copy-paste Black elements into their tracks, there's Taylor Swift. When Taylor Swift began to incorporate pop elements into her music, she was not moved from Country charts either. In fact, her song "I Knew You Were Trouble" garnered several unsolicited plays and gained her a debut on the Billboard Country Airplay chart. The song does not stand alone in it's composition as a pop track and was not rejected from Country stations. However, traditional country songs when performed by artists who are limited to Pop or R&B are contained within those respective categories, i.e. Daddy Lessons.
You Can't Gatekeep Borrowed Content
What is continuing through Billboard's removal of 'Old Town Road' is the whitewashing of country. For more than a century, songs that were written by Black artists have been performed by White artists only to receive critical acclaim as something innovative. The genre has maintained it's exclusivity by gatekeeping what is and is not Country while simultaneously stealing content and techniques from the very originators of the genre. If Billboard wants to define Country exclusively by song composition, no artist who debuted after 1980 belongs on their current chart.
Comments
comments
#MyWhitePrivilege Spotlights Further Racial Disparities
Employing the hashtag #MyWhitePrivilege, Twitter users have shed light on the various ways they've survived interactions that frequently claim the lives of Black or brown people.
Everyone knows that the justice system unfairly prosecutes Black and brown people at a rate far harsher than their white counterparts. But the extent to which white people avoid experiencing the treatment people of color face in America is vast. One user described their experience growing up in a small town with no Black population:
"Growing up in a small town with no Black folks meant that the poor were often scapegoated. Anytime something happened or went missing, the cops were at our house looking for my brother. We survived all of those interactions though."
As unsurprising as their experience was, they continued with details that truly highlight disparity in racial treatment with regard to the prison industrial complex. Not only did their brother evade prison, they received rehabilitation, therapy to deal with their traumas, and suffered no loss of education or employment opportunities. Throughout the thread of tweets, other users shared similar experiences with the law where despite their behavior or knowledge of their criminal history, they avoided punishment.
My ex sold $700 worth of E to a cop and got ten days of weekend jail. It ended up like six days because of his "good behavior."

The cops came to my house for a wild party and we could not stop laughing to his face that his name was Stoner. We got a warning. #MyWhitePrivilege

— Maggie The Awesome (@brainofmaggie) April 2, 2019
My high school was mostly POC, probably less than 10% white. I ditched school by walking out the front gate where a school cop stood, I did this almost daily for a year. I watched the cops stop students of color doing the same thing. The cops were POC too. #MyWhitePrivilege

— gracelinroses (@gracelinroses) April 4, 2019
Left my backpack in a train station and came back to 15 cops w/ the bomb squad en route. When I picked up my bag, a (white) cop asked if it was my back and what was in it. I said "Yeah and I dunno… I mean… books and stuff?" He let me go without a search… #MyWhitePrivilege

— Matthew Gadbois (@gadbois_matthew) April 18, 2019
I forgot to get a visa or esta to go to the US. I apologised at Customs. Got to sit in a room full of people of colour for all of 20 minutes while some one made a decision. Stamp in passport and off I went. #MyWhitePrivilege

— Kate Matheson (@KateMatheso) April 1, 2019
As Black Twitter users read the replies, some were struck with awe and others reflected on the struggles they faced. Many lamented over the difficult conversations they prepared to have with their children. The nearly 20K replies contain experiences with law enforcement through local authorities, TSA, Immigration officers, and even school police.
Comments
comments
Not On Our Watch! Howard Uni President Bans Campus Colonizers
As a response to student reports of unauthorized use of The Yard, Howard University President, Wayne A.I. Frederick has released a statement demanding pet owners respect the campus.
An email sent to Howard University staff and students notified them of the President's decision to mark the private institution's grounds off limits. Calling the quad a "treasured site", Frederick affirmed the community's desire to keep the area "pristine and symbolic of all that Howard University represents." Acknowledging the history of residents' visitation to the campus, Frederick referenced the community relationship before making a formal decision.
"At the beginning of my presidency we held regular meetings that included students, faculty and members of the Advisory Neighborhood Committees to cultivate a town and gown relationship. I recently reached out to our local ANC and Councilwoman to engage in a dialogue. We recognize that service animals are a necessary aspect of modern-day life and we will accommodate them as needed. We appreciate pet owners respecting out campus by not bringing pets onto the private areas."
Last week, reports of residents from gentrified surrounding areas mistreating the northwest Washington D.C. school made waves on social media. Insensitive comments regarding who was privileged to access the campus sparked public outrage among those who wanted to protect Howard's 152-year legacy.
Comments
comments
Keep Walking, Colonizer! Howard University Students Say Neighbors are Disrespecting The Yard
White people's sense of entitlement knows no bounds and has now extended to the campus of famed HBCU, Howard University. The 152-year-old private educational institution located in D.C. has been misused by residents who believe The Yard should be accessible to them as a dog park or outdoor gym.
Students of Howard University have taken offense to colonizers and gentrifiers in northwest Washington D.C in recent years. As wealthy, White residents continue to flood areas surrounding the university, they take liberties they have neither earned nor deserve on the school grounds. Students say they "find it very disrespectful" and have noted a marked increase of such behavior throughout their attendance.
Where students would have seen one or two out-of-place dog walkers on campus in a week, they see two each day. Graduating senior, Briana Littlejohn, spoke with The DCist, about the residents' use of the campus, stating, "You know this is a university. You know this is a historically Black university. And you feel so entitled that you're just going to walk your dog there?" Many other attendees feel the same, but their outrage has recently been met with unreasonable alternatives by residents.
Speaking with Fox 5 correspondent, Tisha Lewis, Sean Grubbs-Robishaw who lives in the Bloomingdale neighborhood said the following:
"So, they're in part of D.C. so they have to work within D.C. If they don't want to be within D.C., then they can move the campus. I think we just need to work together and I don't think it should be a he or there or here…It's our community and that's how it should be."

Sean Grubbs-Robishaw,
Grubbs-Robishaw admits to using the grounds as a shortcut to get to the McMillan Reservoir, a popular spot for walking/running. But his argument conveniently glosses over the fact that Howard University is a private institution while also disregarding its status as a historically Black university.
The campus has been mistreated by those new to the area as a location for picnics and other abuses. The university has yet to directly state that such activities are prohibited by residents, Alonda Thomas, a spokesperson, has said there is no policy prohibiting dogs and that the campus is "open", meaning anyone has access to it.
Do you think the disrespect that Howard University campus is receiving is related in any way to the #DontMuteDC protest? Do you think the campus should be closed to the public?
Comments
comments