Basketball Wives, Colorism, & The Negative Depictions of Black Women. Time We Call it Out.
The State of Basketball Wives In a Nutshell
Basketball Wives is on its eighth season and their eighth episode and nothing has changed over the course of the show. As a viewer, who has watched the show since the Royce and Suzie days, the drama has escalated to something that is absolutely unacceptable. They have enabled bullying, they have stated racist comments, and helped colorism flourish. This is not a reach, there are several examples of this and I will elaborate on them later on in this post. Quite frankly, I am beyond dispirited by the deplorable behavior, Evelyn Lozada, Shaunie O'Neal, Feby Torres, and even Malaysia Pargo have shown over time and specifically this season. Yes, Jennifer Williams & Jackie Christie have done their share of foul things too.
Timeline
Let's look at the timeline of the show. Where do I even begin?
Well, the first season of Basketball Wives (Miami) introduced us to Royce Reed who was a former dancer for an NBA team and an entrepreneur with her own dance company. Royce spoke her mind. She was not dressing like them, she was not participating in the same activities as them, and she didn't kiss their ass. Furthermore, Evelyn and Jennifer would constantly throw jabs at Royce on the way she looked and the way she dressed. They ostracized her in many ways and she then became the outcast. This is bullying.
Next, let's take a look at the LA branch. Do you guys remember Tanya Williams? Probably not, she didn't stay too long.
The ladies found her irritating because she was "boring". I guess having a great vocabulary makes you boring. They also were upset that she did not break up a fight (Malaysia vs Laura). Tanya was flabbergasted that there was a fight happening in front of her. Which makes sense because she is usually around women who have class. Moreover, during an interview she did with Loop 21 back in 2013, she eluded to the fact that there are not many black women behind the scenes encouraging resolution or more positive depictions. As a result, this lets me know that Shaunie O'Neal does not care about the depictions of black women. Yes, these ladies do not represent all black women, but why even have them acting like fools on TV.
Let's now fast forward to the last season of Basketball Wives and this current season.
OG is a new member of the show, she is a proud Nigerian and she plays professional women's football. OG reminds me of Royce because she is not quick to agree with the ladies and she formulates her own opinions. Let's be clear though, OG has not been perfect but for the most part, she has shown viewers that she may be the only real and genuine one on the show.
In recent episodes, OG interfered with some family business between Cece and Kristen, which is never okay. However, what is really not okay with me, is the fact that the other ladies specifically Evelyn, Malaysia, and Shaunie have been having some selective outrage. A couple of seasons ago Evelyn was having conversations with Jackie's daughter about Jackie, and Shaunie enabled the behavior by not checking Evelyn. So what is the difference?
This season, we have Feby and she recently moved to LA to become more independent and work on her music career. Feby already begins to start issues with OG for absolutely no reason but to fit in with the ladies dislike for OG. Now get this, Feby in one episode was talking so terribly about OG with the other ladies and talking about the way she looks and everything else you can imagine. Feby even wasted her time to write a rap song mentioning OG and then lied about it. When OG confronts Feby, OG gets labeled "aggressive".
Colorism OR Mean Girls OR Both?
Now doesn't this rhetoric sound like white people describing black people who speak their mind or have strong passions? Evelyn is able to throw tables, throw drinks, and call Cece "Lee Lee" and yet her behavior is never reprimanded. But you know why? It s because of the blatant colorism towards OG on this show, that I can't stand. When Latinas or light skin women get angry it is sexy or it is justified compared to when black women or darker skin women get angry, it is deemed "aggressive".
Some may argue that Kristen, Jennifer, and Malaysia are dark skin and don't get the treatment. However, Malaysia has gotten plastic surgery to gain European features. Let's be real. Jennifer and Kristen don't have strong features and they fit Evelyn and Shaunie's aesthetic. Not to mention, Kristen referred to OG as Kunta Kinte and the ladies laughed. The words they use to describe OG have never been used before towards any other castmate in Basketball Wives history. Lastly, just because you are dark skin girl does not exempt you from making colorist comments.
Royce, Tanya, and OG are beautiful dark skin women with natural features that did not fit their expectations. Let's keep that in mind.
I think it's mean girl bullying and colorism all intertwined. Let me know what you all think. Very curious if anyone feels this way.
Now, I understand that this is reality TV and you should expect some mess. However, it makes the show interesting and impactful if there is some type of resolution. Instead, the drama and the antics accumulate and grow into a disgusting narrative.
A couple of seasons ago, Shaunie said Maylasia had no substance.
Shaunie, sis this whole show has no substance.
Thoughts?
Comments
comments
Rolling Ray Undergoes Surgery After Wig Catches On Fire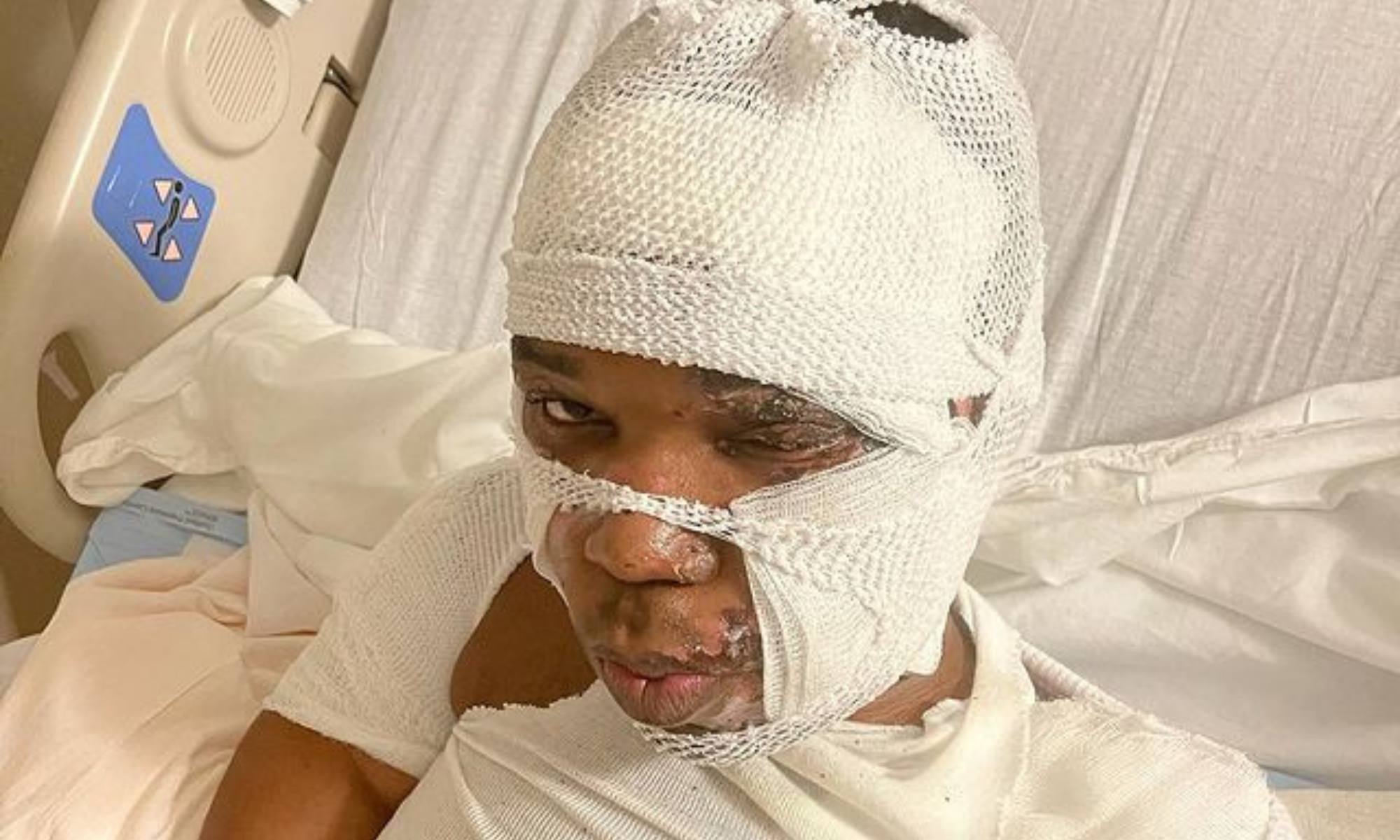 Social media star Rolling Ray underwent surgery Tuesday morning to treat serious burns on his body after his terrible wig accident last week.
In a series of IG stories, he let his audience follow along as he prepped for surgery.
Last week Rolling Ray announced he was hospitalized after his wig caught on fire! During a January 13 Instagram Live session hosted straight from his hospital bedside, he showed his severely burnt and damaged face telling viewers his "whole skin, legs, arms, feet, and everything" were burned.
In a more recent Live, Ray explained the incident that led to his whole wig catching on fire: an unfortunate smoking accident. "It just, like, lit on fire when I tried to light the cigarette," he recounted. "So I get to trying to snatch the wig off. B***h, the fire goes to my f*****g shirt, to my feet, to my legs, to my back. It's a fire everywhere, it's a fire in the whole room."
Of course the internet trolled him in a disgusting display of ableism and heartlessness. Comments like "Rolling Ray should have stopped, dropped, and rolled" and "karma's a b***h" had social media conflicted in its feelings about his accident. His sensation comes from his harsh and, often, below-the-belt reads (just last month he told Yung Miami to "dig (sic) up" her dead baby father. However, the criticism didn't stop him from responding on Twitter.
Rolling Ray might be problematic as all get-out, but we do not tolerate ableism here. We wish him well as he heals.
Comments
comments
Fantasia Reveals Gender of Baby On the Way!
On Tuesday singer-songwriter and "American Idol" winner Fantasia Barrino took to social media to reveal that she is having a baby girl, her first child with husband Kendall Taylor.
In a series of Instagram stories, Fantasia showed pink fireworks being shot off during a gender reveal party, to her and her hubby's excitement! She continued by sharing what her daughter-to-be's name will be: Keziah London Taylor.
The news comes after the couple revealed they had struggled to conceive since their 2015 marriage. During a November episode of her IG Live show "Taylor Talks," she described continuously praying for a child with her husband. Fantasia, a deeply devout Christian, was obviously elated when she shared the news.
"God I Want To Thank You!" she said in an Instagram caption. "You Gave Us A Seed even when the Doctor said that one of my Tubes [was] Closed you said Different. @salute1st I Love You King and I can't wait to see who He or She acts Like."
We can see Fantasia and family are all super excited to be welcoming a baby girl into their lives. All congratulations to her.
Comments
comments
Kim Kardashian and Kanye West Are Getting Divorced, Report Says
In a story published Tuesday evening, Page Six is reporting that Kim Kardashian and Kanye West are getting divorced, with the two already in settlement talks. The news comes after the couple spent the holiday season separately – Kanye at his ranch outside Cody, Wyoming, Kim and the kids with her famous family in southern California.
A source close to Kardashian was quoted saying, "Kim got Kanye to go up there so they could live separate lives and quietly get things sorted out to separate and divorce. She's done." Kardashian, 40, and West, 43, are said to be splitting because of marital problems directly related to Kanye's very public mental health struggles.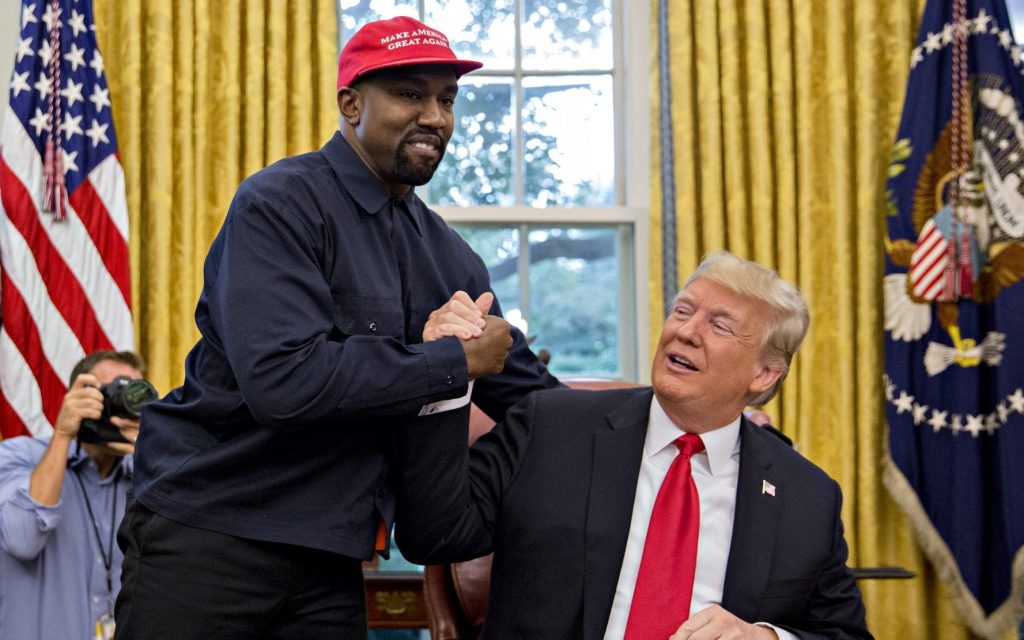 For several years the rapper's various antics have caused fans to worry. After coming out as a Trump supporter, West then announced his own 2020 presidential bid under a new political party: the Birthday Party. At a campaign rally in South Carolina, he was seen rambling, debating individual audience members, and at times, crying. In various interviews, he has rambled on almost incoherently, and his tweetstorms are now infamous.
For her part, Kim has always supported her husband and has openly discussed the difficulties of their marriage. Back in June, she shared on social media, "Anyone who has [bipolar disorder] or has a loved one in their life who does, knows how incredibly complicated and painful it is to understand… People who are unaware or far removed from this experience can be judgmental and not understand that the individual (has) to engage in the process of getting help no matter how hard family and friends try."
It appears she has finally reached her limit in the union with the unnamed source saying, "She is serious about taking the bar exam and becoming a lawyer, she is serious about her prison reform campaign. Meanwhile Kanye is talking about running for president and saying other crazy s**t, and she's just had enough of it."
Separately, a source close to Kanye alleges the rapper is sick of his wife and her family, which might have some truth to it since he has tweeted some pretty nasty things about them in the past. "I been trying to get divorced since Kim met with Meek at the Warldolf [sic] for 'prison reform,'" he said in a now-deleted July tweet. Recently, he hasn't been featured on his wife's Instagram and has largely remained out of the public eye.
With the news yet to be confirmed, the "divorce is imminent" reports are just rumors for now. We'll be following the news as more information comes out.
Comments
comments