Cardi B and Yung Miami of the City Girls released the video for 'Twerk'. Featuring the top 20 twerkers who were flewed out, the video left a small demographic wondering "Where are the white girls"?
This is not a joke. Entitled White women complained they were robbed of the opportunity to rattle their coccyges on Twitter following the release of the 'Twerk' music video. Lexy Panterra, the loudest among the uninformed, caught the ire of Black Twitter.
Lexy Panterra, a low caliber twerker, has made millions exploiting her bad dance skills. Gaining popularity for posts on Instagram and Youtube where she 'danced', Lexy felt left out when she looked at the video for 'Twerk'. I guess since she attended the Cardi B x FashionNova launch, she thought she earned a spot. But, Lexy, that's not how contests work.
The concept and authenticity of featuring unbothered women of every shape and size to dance was brilliant. To disguise your displeasure of exclusion as diversity pandering was disgusting. Just say that the fact that you couldn't throw a blonde wig on this very Black video upset you and that's all. The 'Twerk' video had absolutely nothing to do with race until you made it about race. But, since you want to take it there, let's discuss the roots of Twerking.
Turn Your Textbooks to Chapter 'You Tried It'
Commonly known as twerking, the dance emerged from bounce music in New Orleans but has roots in Africa. Twerk is a large part of the culture that was brought with us during the African diaspora. While its presence spans multiple African cultures, it exists within the cultures of descendants of the Afro-Latin diaspora. The pelvic and hip-isolated movement is known to be, exclusively, the product of the dispersion of African peoples to different countries. None of those cultures are Caucasian.
Twerking, as an expressive dance form, has been racialized, gendered, and labeled as something deviants perform. Having been co-opted by White-again-Black-again Miley Cyrus in 2013, people like Lexy developed privilege to claim the dance form as their own, thereby disrespecting its very Black roots. Twerking was gentrified.
People like Lexy opened dance studios to teach the dance form without consulting the source. Further feeding that sense of entitlement was Lexy's very own popularity. When 'Lean On feat. MØ' was released in 2015, the top search results included her very own monetized struggle twerk video, which spawned reaction videos created predominantly by Black men. Those same twerk videos that got Lexy's channel views on YouTube and Instagram are now hidden. Like so many others, she used Black culture to suit her needs and cast it aside when it was no longer palatable. For what? I guess for an inclusive music career.
Comments
comments
Why Buy Custom Tote Bags?
Preparing for a wedding, organizing a corporate party, handling the affairs of a non-profit or social group, or literally any other type of organizational planning can be a highly difficult task. The hardest part is figuring out what type of stuff you get and what to put on it. Instead of comparing all of the different types of free handouts for sponsored events, this article goes into detail on why you need to skip the comparing and just go straight to the source. The conclusion of all types of life choices is to organize it.
Everyone likes something to help out their clutter of a life, including event planners. Why is that important? It is important because it means that the best promotional gift for any type of group or event is the simple custom tote bag. Don't over think it and don't second guess it. This article goes through the reasoning so that you can convince anyone about you and yourself that you are making the right long-term marketing campaign choice. Run with it.
Why are Promotional Items Useful?
How often have you gone to a conference, or at least heard of one that sounds fun? This could be a business, scientific, sci-fi, knitting, or other corporate styled conference. What do they hand out at those events at the different booths? They give out free swag. But, why do they do that and why is it even a thing? Giving gifts at weddings or parties makes sense because you are invited as a guest as a thank you for coming. This isn't the same for conferences or other large events.
Conferences are prime locations to grow a local business into a regional business or to potentially double your exposure and consumer base. Basically, they are marketing circuses because they give the business access directly to the consumer. The hitch is that the business needs to stand out in a sea of competitors all in the same room. If you only hand out business cards you are going to be thrown out before they leave the room. If you give out a cheap plastic frisbee you may be used later that night when people are drunk, but you will be soon forgotten or lost in the hotel bushes.
For true lasting marketing power, you need to offer the one product no one is thinking about. You need to give them a customized tote bag. Think about it. It doesn't even matter that it is a conference. If you give people something small, what they will put it in? They will put it in a bag. When you give people food, what do they put it in? When they go home, what do they put their groceries or odds and ends in? They put them in a tote bag.
What is customizable such that everyone at the conference and in the general public will see while being used? It isn't what is in the bag. It literally is the bag. Again, don't over think it. In the age of dying plastic bags, the world is converting to canvas or recycled multi-use tote bags. Get on the band wagon and give something that will last the test of time. The humble tote bag, which is highly customizable, is your key to free marketing for years to come. Yes, it will last years.
Why Customize Bags for Promotional Gifts?
Customized tote bags are the only way to go. If you aren't customizing your bag from promotional gifts or free swag you might as well not buy anything at all. Why? No one will remember your branding, if it isn't thrown in their face every time they use the product. If you give them a bag that is blank of all images they may forget where they got it or just associated the bag with the event and not the branding or business. If you have your logo, image, or other branding on obvious display on the bag then who cares if they remember where it came from. They will be exposed to your product or logo each time it is used.
Further, just like cloths you buy from the store, everything has branding because when you wear it around the public spaces other people see it and are exposed to the images and words. This isn't just exposure to that person but also to everyone around that person. Use a service like ToteBagFactory.com to get all of your customized tote bag needs at a low price via wholesale costs and distribution. This way you can cut out the retail shop and go straight to the manufacturer.
Comments
comments
Chadwick Boseman Passes Away At 43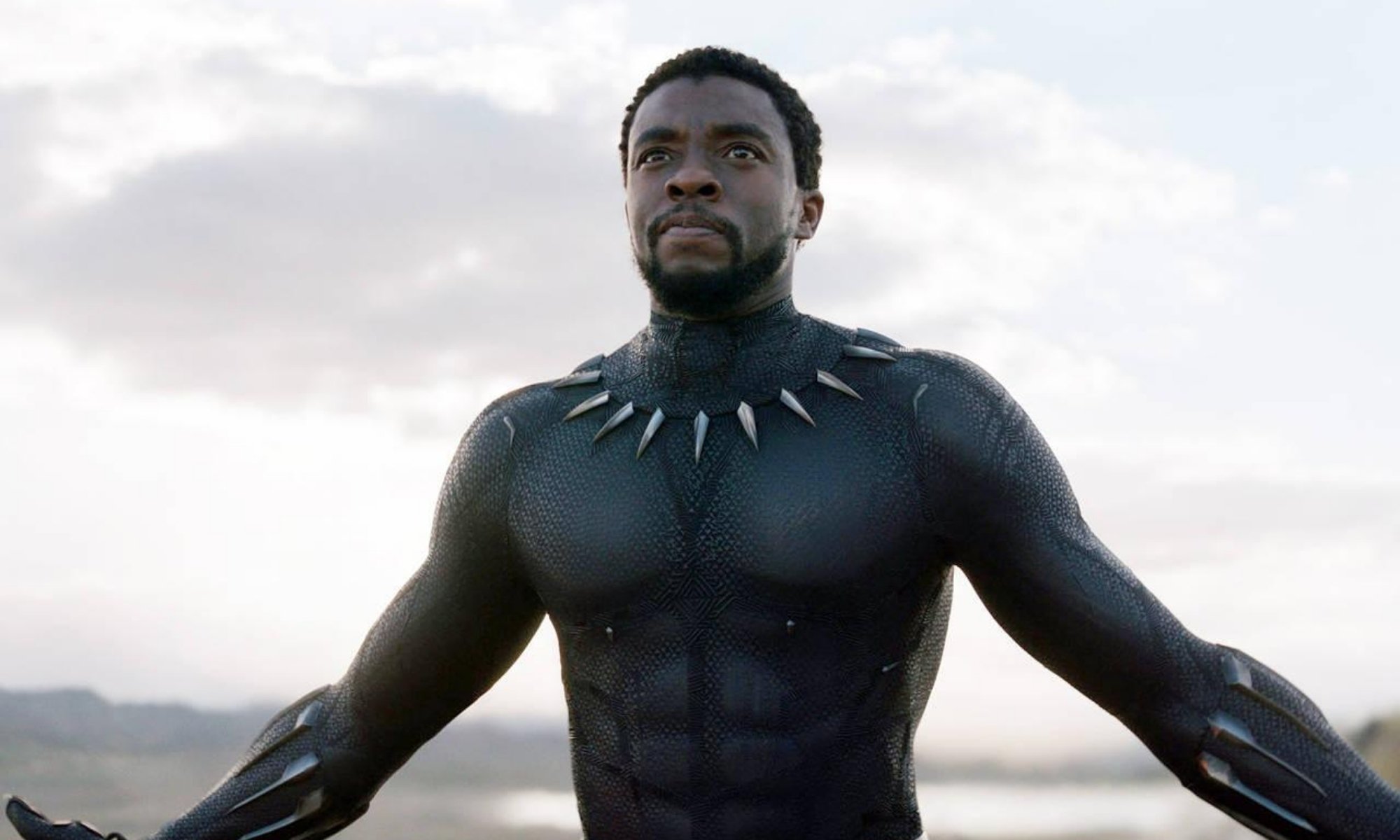 Actor Chadwick Boseman, best known for his role as King T'Challa in the box office smash "Black Panther" passed away from colon cancer Friday.
The actor was first diagnosed with stage 3 cancer in 2016, but remained active in his career with much of his work being released post-diagnosis. A statement from his family confirmed that he continued to work despite his cancer progressing, befitting a man who brought America's first Black superhero to the silver screen.
As the news of the actor's death spread, many took to social media to share their condolences.
The tributes continue to flood in as news of his passing continues to ripple through. Read the official statement from his family below.
"It is with immeasurable grief that we confirm the passing of Chadwick Boseman.
Chadwick was diagnosed with stage III colon cancer in 2016, and battled with it these last 4 years as it progressed to stage IV.
A true fighter, Chadwick persevered through it all, and brought you many of the films you have come to love so much. From Marshall to Da 5 Bloods, August Wilson's Ma Rainey's Black Bottom and several more, all were filmed during and between countless surgeries and chemotherapy.
It was the honor of his career to bring King T'Challa to life in Black Panther.
He died in his home, with his wife and family by his side.
The family thanks you for your love and prayers, and asks that you continue to respect their privacy during this difficult time."
Comments
comments
Jeffree Star's New "Boyfriend"