Lovers of the fantasy series Game of Thrones tuned in for the nonsensical ending Sunday night. Much to their dismay, the conclusion to the once well-crafted tale left them with more continuity errors and questions than they bargained for.
Caution: This post contains spoilers for the entire series of Game of Thrones!
Howland Reed, The Grand Maester Conspiracy, The North Remembers, Lady Stoneheart. There were so many neglected arcs in the series that led to the rushed ending fans received last night. Although some still look fondly upon the franchise as one of the most enthralling, culturally captivating shows of all time, it's memory is forever laced not just with what it included, but with what it altered or flat out ignored.
Originally foreseen by George R.R. Martin as having a Tolkien-esque ending where all loose ends are tied, showrunners David Benioff and D.B. Weiss are being roasted for the botched ending they've presented to a longsuffering fanbase. Appearing to have conveniently forgotten the iconic author's grand plan, D & D stood by as plot lines and character arcs suffered from their deviation. No longer able to contain their frustrations fans have been incredibly vocal with their displeasure. Screaming in a single voice and echoing the cast's sentiments, the Game of Thrones fandom agrees that this ending is "bullshit".
The beginning of the series finale focused on Tyrion's journey to uncover the fate of his siblings and Jon's journey to convince Daenerys not to be "more of the same." The Red Keep, thought to be in complete ruin, was still accessible to Tyrion, even as he wandered toward the underbelly of the enormous castle. A torch in hand, he dug through bricks to reach the tunnels where Jamie and Cersei lay. In what would be the first of many "What the f*ck?!" moments of the evening, Tyrion actually discovers the corpses of the star-crossed twins. Viewers watched in disappointment as he managed to stand in an area that should have been clearly collapsed, implying that if the lovers stood a few feet to the right, they might have survived the implosion. A travesty! Yet more cringe would follow as the episode unfolded.
For anxious onlookers who couldn't wait to see what Sunday would bring, they could feast their eyes upon an accurate leak that described the events. Telegraphing Grey Worm's descent into heartlessness as he killed enemies of "The Queen", Jon's eventual betrayal of Daenerys, and even character endings, it all played out just as the unnamed source said things would. No matter how much we wanted it all to be untrue, there it was in all of it's ugliness. After 10 long years of production, after 2 long years of wait, Game of Thrones ended with democracy, SIX kingdoms, and Bran The Broken, First of His Name ascending to rule.
The overall reception of the conclusion to the series is a solid "NOPE!". Viewers and critics have given the episode, titled The Iron Throne, a 57% rating. As social media users continue to share the ways in which the end was unfulfilling for them, book readers are urging them to begin reading the texts. There are still two novels left in the series, giving show watchers access to a true ending and the satisfaction of complete arcs with stunning detail.
Were you disappointed with Season 8? Did you think the series finale was an epic conclusion or did it leave much to be desired?
Comments
comments
Chrissy Teigen and John Legend Share News of the Loss of Their Unborn Child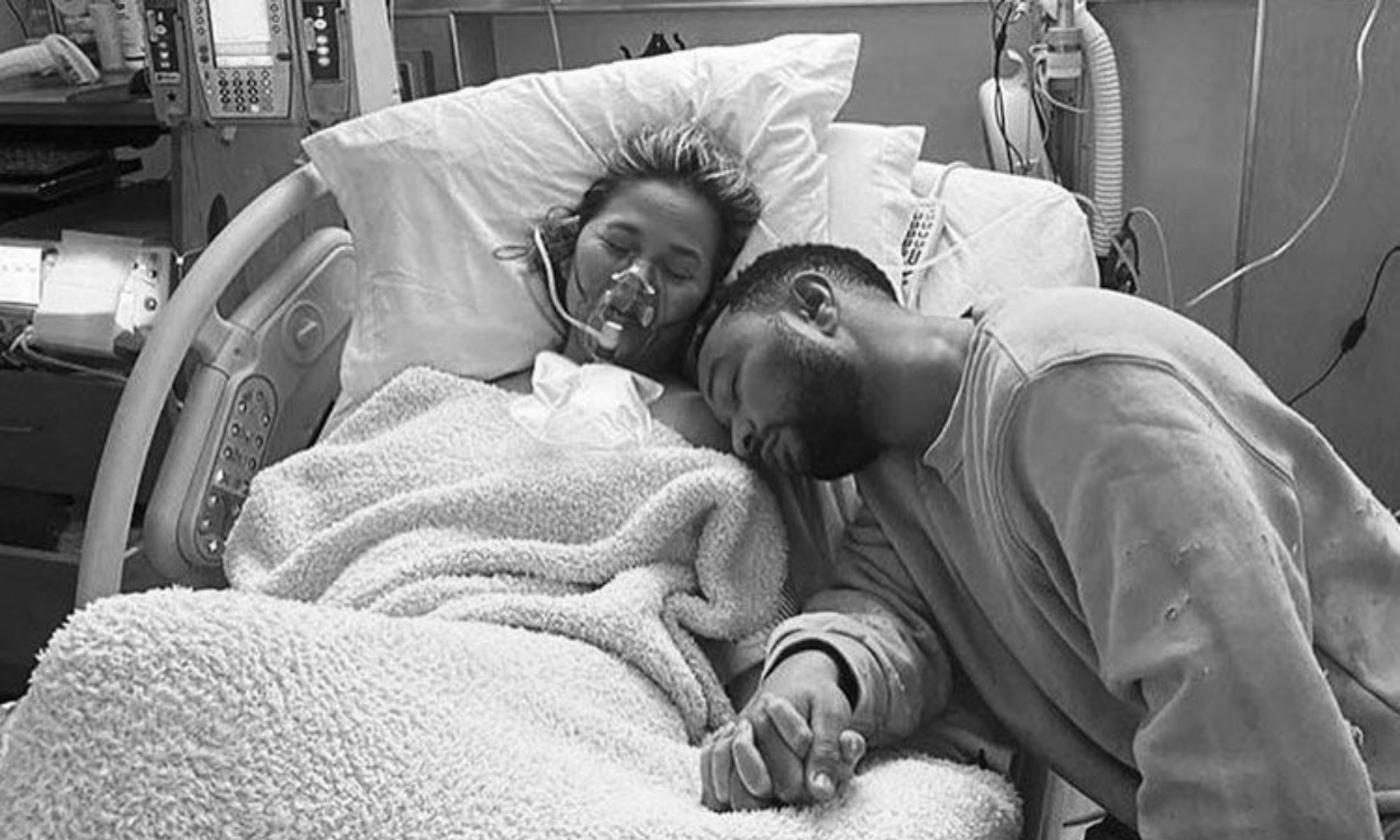 Early Thursday morning Chrissy Teigen and John Legend let the world know of the loss of their unborn child. In a heartfelt and heartbreaking post to social media, Teigen described her and husband John Legend's "deep pain you only hear about." She went on to talk about how the couple does not typically name their children "until the last possible moment after they're born, just before (they) leave the hospital," but somehow they fell on the name "Jack."
The heartbreaking news comes just days after first being admitted to the hospital for what she described as heavy bleeding. However, two days ago, she assured fans that both her and baby were healthy and doing well. Teigen, no stranger to social media, continued to engage her following, giving brief updates along the way, when shortly after midnight she shared photos of her and John in the hospital cradling their newborn in the immediate aftermath.
While her husband has remained largely unproblematic and scandal-free, Teigen has been the frequent target of scathing criticism – much of which is completely valid. From her ridiculing Black hair, to her seemingly mocking intimate partner violence when she referenced Megan Thee Stallion and Tory Lanez's incident, Chrissy Teigen has been the focus of such harsh vitriol that she has threatened to quit social media altogether on multiple occasions. Sharing such personal news with the world may come as a surprise to many.
Overwhelmingly, however, the internet's response has been positive and embracing. Celebrities and non-celebs alike have offered words of support to the couple as they go through this difficult time. See both the model's post and the heartwarming responses to it below.
Comments
comments
Chadwick Boseman Passes Away At 43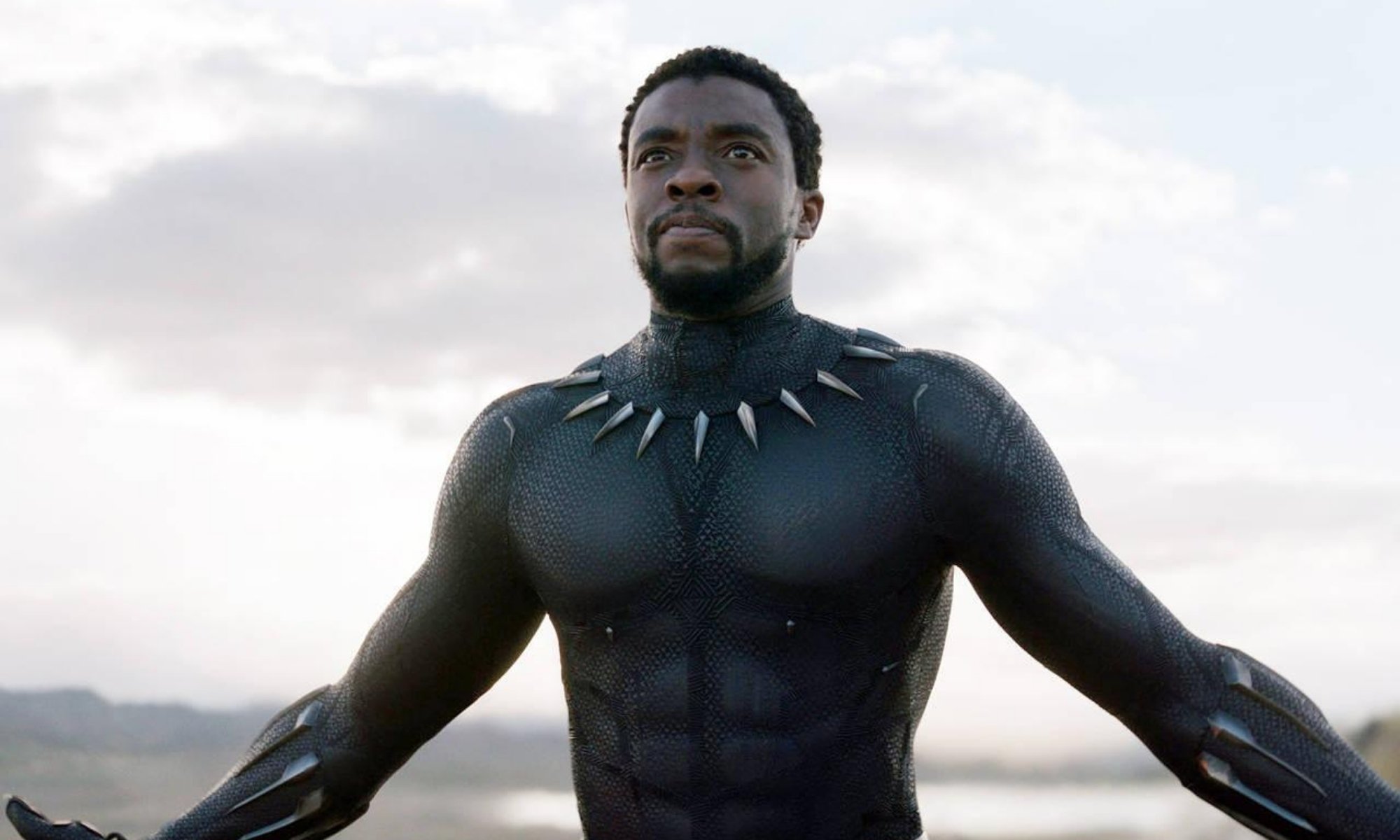 Actor Chadwick Boseman, best known for his role as King T'Challa in the box office smash "Black Panther" passed away from colon cancer Friday.
The actor was first diagnosed with stage 3 cancer in 2016, but remained active in his career with much of his work being released post-diagnosis. A statement from his family confirmed that he continued to work despite his cancer progressing, befitting a man who brought America's first Black superhero to the silver screen.
As the news of the actor's death spread, many took to social media to share their condolences.
The tributes continue to flood in as news of his passing continues to ripple through. Read the official statement from his family below.
"It is with immeasurable grief that we confirm the passing of Chadwick Boseman.
Chadwick was diagnosed with stage III colon cancer in 2016, and battled with it these last 4 years as it progressed to stage IV.
A true fighter, Chadwick persevered through it all, and brought you many of the films you have come to love so much. From Marshall to Da 5 Bloods, August Wilson's Ma Rainey's Black Bottom and several more, all were filmed during and between countless surgeries and chemotherapy.
It was the honor of his career to bring King T'Challa to life in Black Panther.
He died in his home, with his wife and family by his side.
The family thanks you for your love and prayers, and asks that you continue to respect their privacy during this difficult time."
Comments
comments
When White Privilege Isn't Enough to Get Into USC: Lori Loughlin Sentenced to 2 Months in Prison
Actress Lori Loughlin was sentenced to two months in prison today for her role in the college admissions scandal. If you haven't followed the 10-month-long saga, Loughlin and her husband Mossimo Giannulli, a fashion designer, plead not guilty to a bribery charge in a college admission scam back in 2019… Because white privilege just isn't what it used to be.

The two later plead guilty to paying William Rick Singer, the mastermind, $500,000 to guarantee their two daughters a spot at the University of South Carolina.
Loughlin's sentence came several hours after her husband's five-month sentence. According to the US Attorney for the District of Massachusetts, Giannulli's five-month sentence also came with a whopping fine of $250,000 and 250 hours of community service.
"[Giannulli] engaged more frequently with Singer, directed the bribe payments to USC and Singer, and personally confronted his daughter's high school counselor to prevent the scheme from being discovered, brazenly lying about his daughter's athletic abilities," US Attorney Andrew Lelling of Massachusetts said in the memo released on Tuesday. "Loughlin took a less active role, but was nonetheless fully complicit, eagerly enlisting Singer for a second time for her younger daughter, and coaching her daughter not to 'say too much' to her high school's legitimate college counselor, lest he caught on to their [fradulent activity].
Comments
comments