In late November it was revealed that actress Gabrielle Union had been fired from her spot as a judge on the NBC show America's Got Talent, but troubling reports of her exit have caused everyone from Janelle Monae to Howard Stern to weigh in on the controversy. Here's a complete timeline of everything we know.
November 22, 2019 – Variety Magazine announces NBC will not renew Union's contract
In addition to Union's exit, it is revealed fellow judge Julianne Hough will also not be returning to the popular television show. Male judges Simon Cowell, Howie Mandel, and Terry Crews all expected to remain on the roster.
November 24, 2019 – News of 'toxic culture' at AGT hits the internet
Sources with direct knowledge of the culture at AGT describe the now-infamous joke that put Union at odds with show producers. During a guest appearance, comedian Jay Leno joked that a picture of Simon Cowell with his dogs reminded him of something "on the menu at a Korean restaurant." The actress learned of the joke and explained to producers this joke would not be well-received particularly by Asian crewmembers and viewers. She reportedly urged producers and an unnamed NBC executive to scrap the offensive joke and report it to the network's human resources department. The line was ultimately thrown out, but a formal report or complaint was never filed with HR.
Further reports emerged describing Union and Hough receiving "excessive notes" on their appearance, with Union in particular getting regularly coached on her hairstyles being "too black."
November 26, 2019 – Julianne Hough and NBC deny allegations
Julianne Hough released a statement claiming she "loved working with the cast, crew, and producers and the claims are not "accurate to her experience." She goes on to say "I am happy continuing my working relationship with NBC."
The network echoed her statement with a vehement denial of all allegations.
November 28, 2019 – Celebrities show support for Union
As the news of NBC's culture made its waves, celebrities voiced their support for Union. Stars like Janelle Monae, Ellen Pompeo, and democratic presidential hopeful Julián Castro, among many, voiced their opinions on the matter in favor of the ousted actress.
It's unfortunate that @nbc the same network that protected disgusting men like Matt Lauer and punished women for speaking out or not putting up with it…has not changed their practices or culture. I support @itsgabrielleu commitment to speaking up to injustice. It takes courage

— Ellen Pompeo (@EllenPompeo) November 28, 2019
Love you & oh so thankful for you @itsgabrielleu ?????? https://t.co/e8vqtNSDQY

— Janelle Monáe, Cindi (@JanelleMonae) November 28, 2019
December 1, 2019 – Jay Leno speaks out, NBC releases new statement
The comedian at the center of the alleged racist joke spoke of nothing but his fondness of Union. "I love Gabrielle Union, she's a great girl. I really enjoyed working with her." When asked whether he uttered the joke on the NBC show, he refused to answer.
For its part, NBC released a new statement vowing commitment to "ensuring a respectful workplace for all employees." The network also stated it is working with the actress' representatives to hear her concerns and address them as necessary.
December 2, 2019 – Howard Stern gives his two cents
To add fuel to Union's fire, Stern made very choice comments on his show seemingly backing up Gabrielle Union and Julianne Hough and trashing Simon Cowell. "He sets it up so that the men stay. No matter how ugly they are, no matter how old they are, no matter how fat they are, no matter how talentless they are… He constantly replaces the hot chicks with hotter chicks and younger chicks."

Phew! That was a lot to keep up with and somehow we have a feeling this drama isn't over yet. Only time will tell how steep the fallout will be. What do you think about all this? Give us your thoughts below.

Comments
comments
Chadwick Boseman Passes Away At 43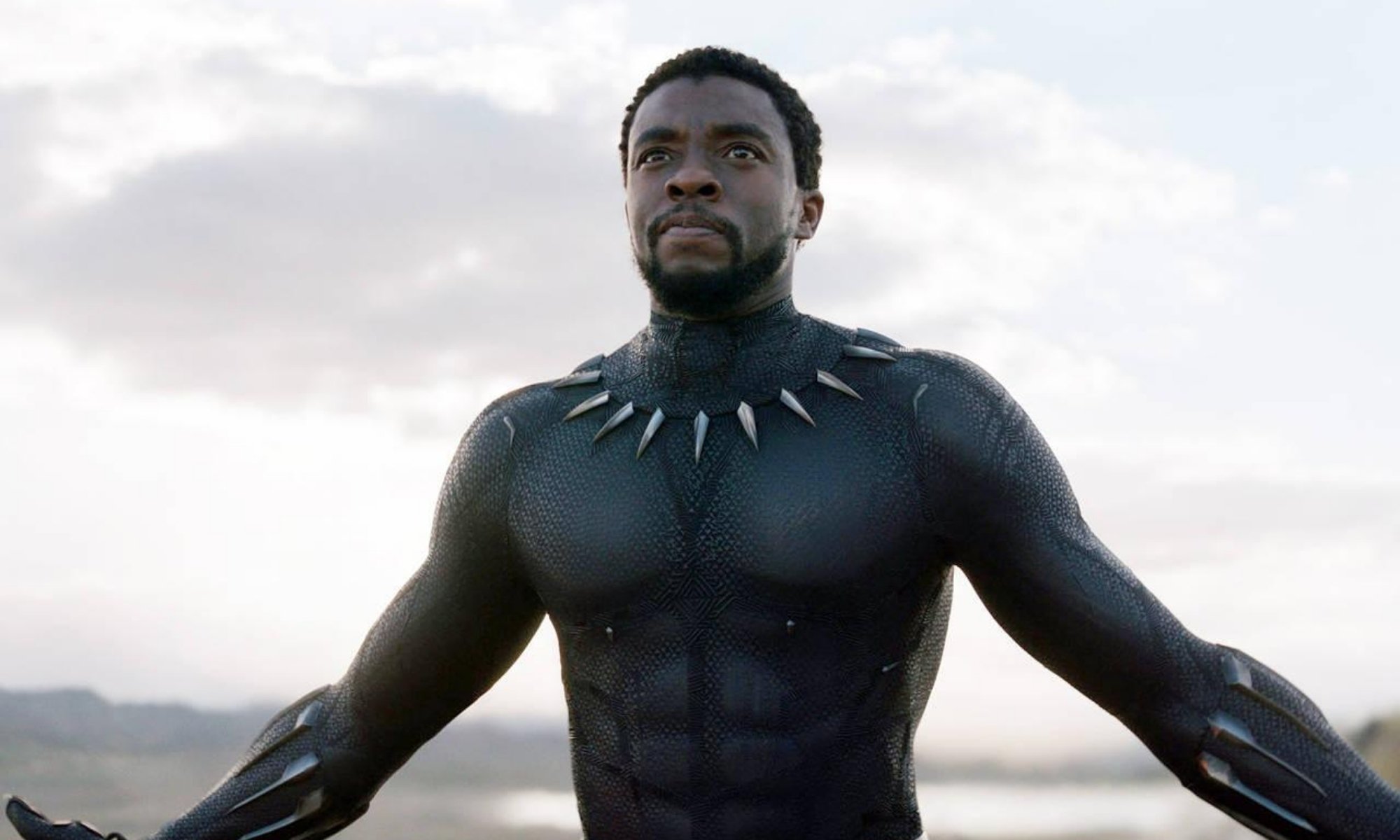 Actor Chadwick Boseman, best known for his role as King T'Challa in the box office smash "Black Panther" passed away from colon cancer Friday.
The actor was first diagnosed with stage 3 cancer in 2016, but remained active in his career with much of his work being released post-diagnosis. A statement from his family confirmed that he continued to work despite his cancer progressing, befitting a man who brought America's first Black superhero to the silver screen.
As the news of the actor's death spread, many took to social media to share their condolences.
The tributes continue to flood in as news of his passing continues to ripple through. Read the official statement from his family below.
"It is with immeasurable grief that we confirm the passing of Chadwick Boseman.
Chadwick was diagnosed with stage III colon cancer in 2016, and battled with it these last 4 years as it progressed to stage IV.
A true fighter, Chadwick persevered through it all, and brought you many of the films you have come to love so much. From Marshall to Da 5 Bloods, August Wilson's Ma Rainey's Black Bottom and several more, all were filmed during and between countless surgeries and chemotherapy.
It was the honor of his career to bring King T'Challa to life in Black Panther.
He died in his home, with his wife and family by his side.
The family thanks you for your love and prayers, and asks that you continue to respect their privacy during this difficult time."
Comments
comments
When White Privilege Isn't Enough to Get Into USC: Lori Loughlin Sentenced to 2 Months in Prison
Actress Lori Loughlin was sentenced to two months in prison today for her role in the college admissions scandal. If you haven't followed the 10-month-long saga, Loughlin and her husband Mossimo Giannulli, a fashion designer, plead not guilty to a bribery charge in a college admission scam back in 2019… Because white privilege just isn't what it used to be.

The two later plead guilty to paying William Rick Singer, the mastermind, $500,000 to guarantee their two daughters a spot at the University of South Carolina.
Loughlin's sentence came several hours after her husband's five-month sentence. According to the US Attorney for the District of Massachusetts, Giannulli's five-month sentence also came with a whopping fine of $250,000 and 250 hours of community service.
"[Giannulli] engaged more frequently with Singer, directed the bribe payments to USC and Singer, and personally confronted his daughter's high school counselor to prevent the scheme from being discovered, brazenly lying about his daughter's athletic abilities," US Attorney Andrew Lelling of Massachusetts said in the memo released on Tuesday. "Loughlin took a less active role, but was nonetheless fully complicit, eagerly enlisting Singer for a second time for her younger daughter, and coaching her daughter not to 'say too much' to her high school's legitimate college counselor, lest he caught on to their [fradulent activity].
Comments
comments
Megan Thee Stallion Confirms Tory Lanez is the Assailant, in Shooting Incident, "Yes, you shot me." [VIDEO]
Tonight, the Texas hot girl, Megan thee Stallion, dropped the bomb, naming Tory Lanez as the assailant in the alleged shooting.
"Yes, you shot me" the "Savage" rapper said on Instagram live. "And you got your publicist going to the blogs lying and shit."
"I tried to keep this off this internet, but you tried it" she said before recounting the moment that he shot her. "I was walking away."
Earlier TMZ reported that The L.A County D.A's Office is considering filing assault charges against Tory Lanez for the alleged shooting.
With Megan's broken silence and the incident being investigated, Tory may face jail time.
Comments
comments