Sixteen states have united with a lawsuit declaring Trump has veered the country toward a constitutional crisis of his own making. If successful, the coalition could effectively halt the funding of the United States-Mexico border wall.
Filed in Federal District Court in San Francisco, the lawsuit argues that the power to divert funds for the United States-Mexico border wall belongs to Congress and not to the president. Announced February 15th, Donald Trump declared a national emergency to secure funding for the imperialist monument to white supremacy. However, he is violating the law and subverting the Constitution because the president does not control spending, Congress does. His actions have now brought on two lawsuits from the ACLU and 16 state coalition with the following participants:
California
Colorado
Connecticut
Delaware
Hawaii
Illinois
Maine
Maryland
Minnesota
Nevada
New Jersey
New Mexico
New York
Oregon
Virginia
Michigan
Wall of Lies
In his declaration, which was cut short on CBS for 'The Price is Right', Donald Trump said, "So we're going to be signing today, and registering, national emergency and it's a great thing to do. Because we have an invasion of drugs, invasion of gangs, invasion of people and it's unacceptable. And by signing the national emergency, something signed many times by other presidents, many, many times — President Obama, in fact — we may be using one of the national emergencies that he signed having to do with cartels, criminal cartels. It's a very good emergency that he signed." However, the attorney general of California states the president has implicated himself in a crime.
Xavier Becerra, California AG, says that the president has undercut his argument regarding an actual border emergency. Per his own words, Trump stated, "I just want to get it done faster, that's all." Congress has it's own plan to challenge the president's emergency declaration. On top of the several impending lawsuits that could halt the construction of the border wall, AG William Barr is preparing to announce the end of Robert Mueller's two-year long Russia investigation. According to CNN, the confidential report could be submitted as early as next week.
Comments
comments
Cori Bush Snatches The Missouri Primary From 19-year Incumbent William Lacy Clay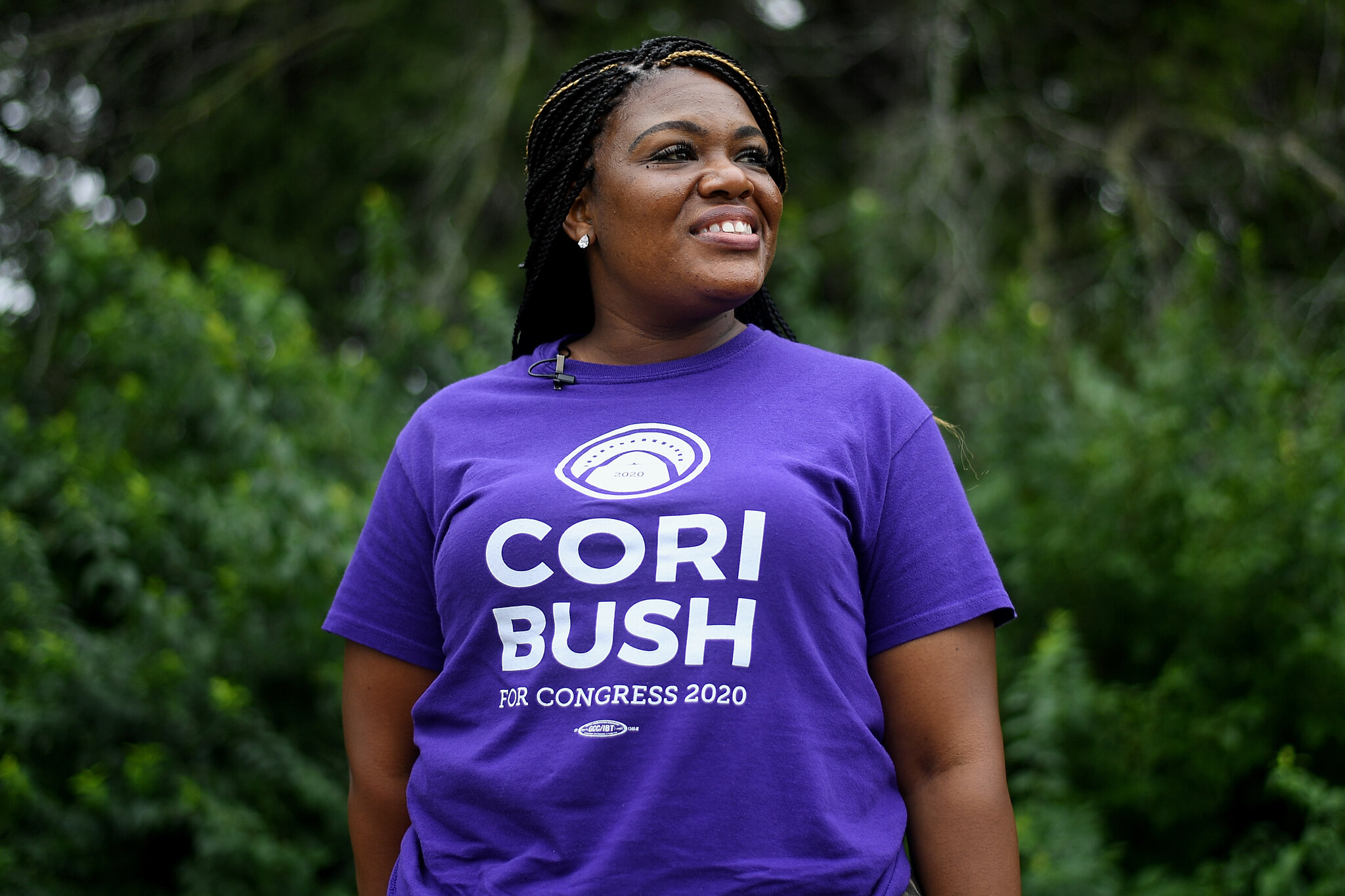 A little positive political news is coming our way. Cori Bush, who's running for Congress in Missouri has snatched the primary vote from Lacy Clay, who has held the seat for 19 years. For the past 50 years, the Clay family has held the seat. Today, Cori ends that streak.
Of importance is that Cori is not only a Black woman, but one of the better-known organizers for Black Lives Matter. The Congressional Black Caucus was very vocal about their disapproval of her "radical" stances, but it seems their clucking has meant absolutely nothing to the final result. She punctuated her victory with a simple tweet:
Boom! Haha. Ya girl has sass. I'll remind you all that she was one of those protesting for our lives at Ferguson and has lead her public life with a raised fist ever since.
Comments
comments
Andrew Gillum Posts Video Update, Talks About Rehab & Addiction, No Mention of Swirling up with Sex Worker
Drugs and a White male sex worker were the elements of big stories in a pre-Rona, pre-uprising world. Now, most of us are just shocked that Andrew Gillum's scandal was such a short time ago. In March, the former Tallahassee mayor and gubernatorial candidate was found in a hotel room with a sex worker named Travis Dyson after he'd called the police about a "cardiac" event. Dyson was passed out and they were both taken to the hospital for treatment. Soon after, Andrew announced that he would be going a rehabilitation center. Today he spoke out about that:
So, this is all fine and dandy, but he doesn't really address Dyson as a figure in all of this, and that's disappointing, because he seems to blame the entire incident on his having lost the race for governor. That… doesn't tell us why the sex worker he was with was male. Drugs? Understood. He lost a lot and he lost it publicly. But the fact that he doesn't address the rest kind of implies that he views this possible homoerotic swirl moment as a byproduct of his "shame".
Nevertheless, he's addressed it. Whatever good that does.
Comments
comments
Donald Trump Wore a Mask for the First Time in Ages
On Saturday, President Trump was caught wearing a facemask for the first time (basically) ever.
The president has consistently resisted wearing a mask in public, seeing it as a weakness. He has frequently flouted the advice of well-respected doctors, choosing to implore his constituents to not wear a mask. On Saturday, we found his tone changed as he was caught wearing a facemask during his visit to Walter Reed Military Medical Center.
"I'll probably have a mask. I think when you're in a hospital especially in that particular setting, where you are talking to a lot of soldiers, people that in some cases just got off the operating table. I think it's a great thing to wear a mask. I've never been against masks but I do believe they have a time and a place," the president said.
By now, we all know POTUS has been very outspoken against masks, so the sudden change in rhetoric is surprising and, perhaps, too little too late. Trump's poll numbers are historically low especially being an incumbent president less than 4 months away from election day. According to some, he's polling at 30% favorability. That's terrible.
If history is any indicator of what's to come, Trump will lose "bigly" in the upcoming election. No president has rebounded from such negative polling and won. Hell, the last time anyone other than an incumbent president won a delegate in the Iowa caucuses, that president lost.
Things aren't looking good for Trump, let's all cross our fingers.
Comments
comments